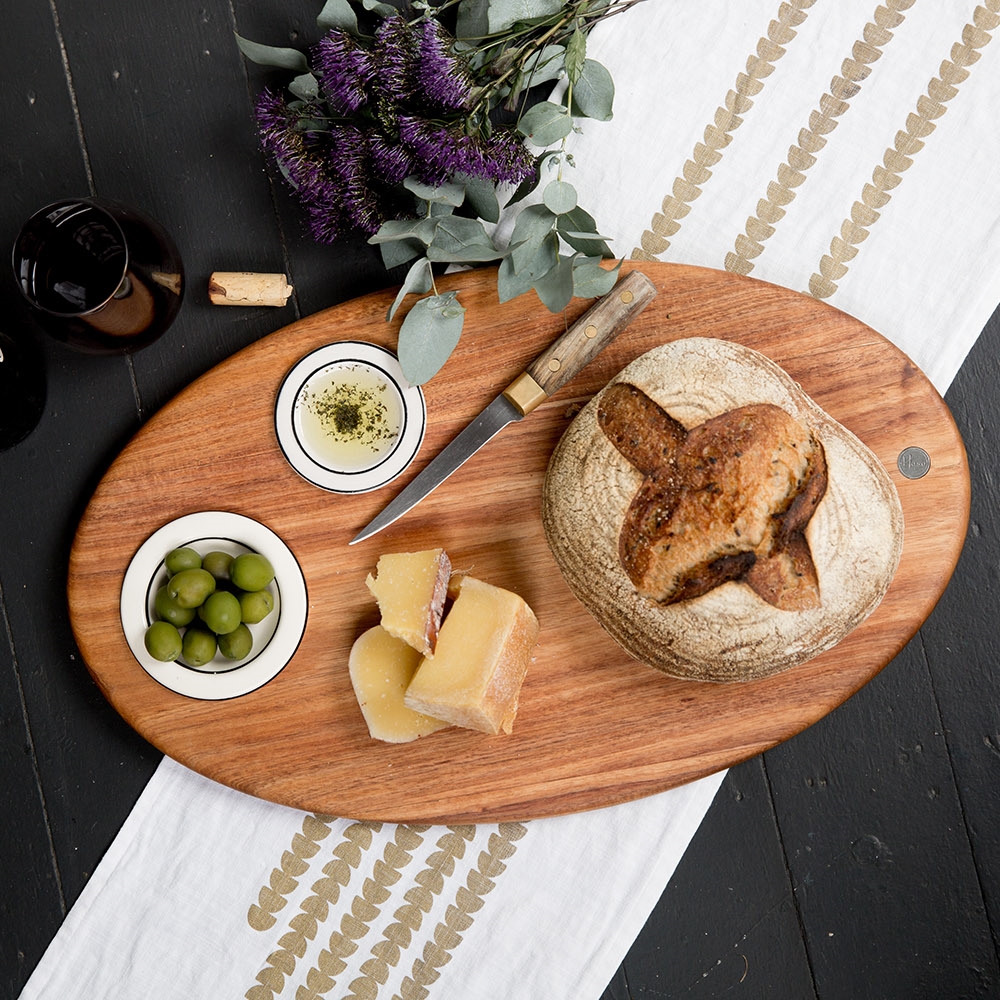 Park Beach Platter
With locally made inset ceramic dishes by renowned Tasmanian Potter Ian Clare, this platter is ideal for serving finger-food like sashimi with soy. The dishes are also great for bread, olive oil and vinager or caper berries.
Dimensions: 550mm x 320mm (boxed)
In-situ photo: Blackwood. Product shots in order: Blackwood, Huon Pine, Myrtle, Sassafrass
Note: Sassafrass is higher in price due to supply.